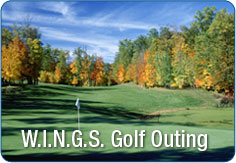 Many different ways for you to be a part of this great day. Please come join us.
Click here to register online or download the registration form below.

Donations for the W.I.N.G.S. Foundation

If you would like to make a monetary donation to the WINGS Foundation, we appreciate each and every donation received. You can do so by clicking on the button below.
We appreciate your support!

Mark's grace and charity touched so many individuals and brought joy to their lives. In his honor we hope to raise money for individuals that are not always able to receive things in life they need.

Every little contribution helps.




We the Miles family would love to be able to see every individual and or team be able to reach for their dreams without the worry of a financial burden.

We appreciate any donation that you can give or even sponsor a hole at our annual golf outing.
>> HEAR MARK'S STORY
>> LEARN HOW TO CONTRIBUTE